PAIEMENT SÉCURISÉ 
Secure payment: Visa / Mastercard / AMEX
We offer a secure credit card payment via two partners: Stripe and Payplug with its payment module.
12bouteilles does not store any banking information.
The entire transaction is carried out on the site of 12bouteilles, Stripe or Payplug in encrypted mode.
What information is needed to pay online?
Check these items before entering confidential data, this is a guarantee of security. In order to use the most powerful protocols, we recommend using a browser of the latest version.
No wines that have traveled before returning to Bordeaux and who may have suffered.
ONLINE PAYMENT SECURITY :
To prevent the fraudulent use of bank cards on the Internet, Payplug Company has a payment control system. This service is completely free.
Payplug is backed by the new payment control system put in place by Visa and Mastercard, the two global benchmarks for Internet fraud prevention. Thanks to their respective programs "Verified by Visa" and "MasterCard SecureCode", the security of your payments on the internet is thus reinforced.
Two systems for securing your credit card payments exist: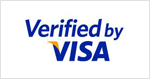 Your credit card number
Expiration date
The visual cryptogram (last 3 digits of the number on the back of your card)
You then click on OK to validate the information entered.
To validate your payments on sites displaying the logos "Verified by Visa" and / or "MasterCard SecureCode", you enter on these sites, according to the instructions displayed on the screen, either your date of birth or the security code received by phone at the time of the transaction.
Payment by Check
We accept checks.
The products will be shipped upon confirmation of the cashing of your check.
Payment with Bank Transfert 
We accept bank transfers.
Products will be shipped upon verification of receipt of funds on our account.
 
Payment With Paypal 
Do you have a paypal account? On our site, you can use it to pay for your order
In two clicks your wines are ordered.
Contact Us : 
by mail on contact@12bouteilles.com
or by Tel: 05 35 542 541
12bouteilles.com
1 rue Poquelin Molière 33000 Bordeaux - France